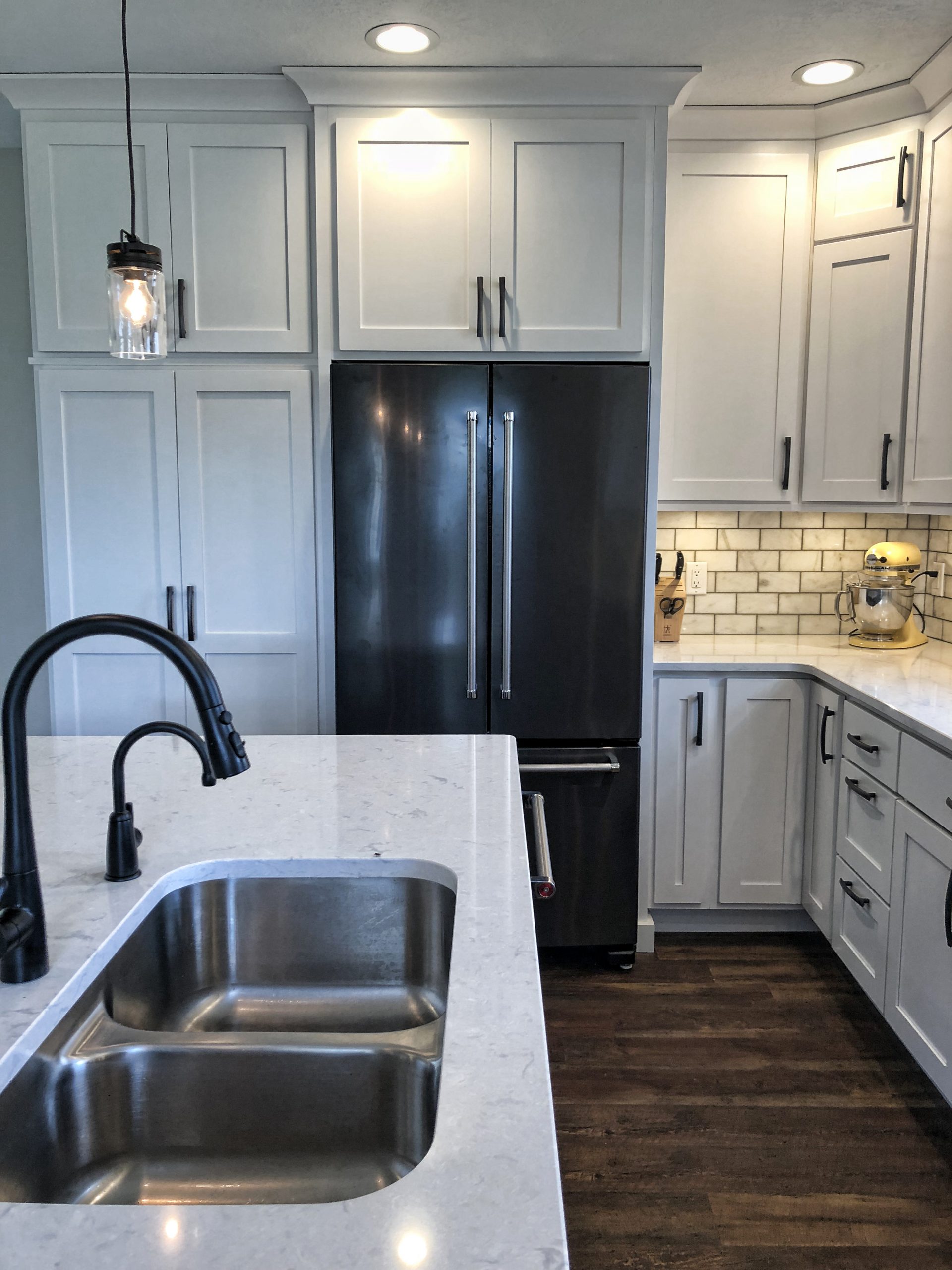 Vision
—
Integrity, faith and stewardship are the Biblical principles G&E Cabinetry, Inc. puts into practice every day, with a goal to compete as a market leader in custom cabinetry.
Mission
—
To provide each and every one of our valued customers with the highest quality cabinetry and premier service available anywhere in the marketplace today. By remaining competitive yet profitable, our mission is to get better and better at what we do as a way to make beautiful custom cabinetry affordable for customers of nearly any budget, large or small.
In 2000 Gered De Hoogh began Gered's Country Cabinets in a small shop on land his parents owned. Here, he concentrated on honing his craft and developing a customer-forward approach to cabinet making. After graduating from Northwest Iowa Community College, Gered purchased a building in Sheldon, Iowa, and moved his growing company into town. The building was renovated to suit his professional wood-working needs, and officially opened for business in January, 2002. From his new location, word of Gered's talent for design and artistry as a cabinet maker spread and the business flourished.
In order to meet the growing demand for quality, handmade cabinetry for customers across Northwest Iowa, Gered's brother, Evan De Hoogh, introduced his talents to the business in 2008.
When they began to work together full time, the De Hooghs recognized that drawing on their individual strengths and likeminded commitment to fairness, honesty and personal responsibility were key in providing the best possible experience for their clients. While cabinet company can crank out products and push them out the door, Gered and Evan set themselves apart by drawing on old school ideals that put the customer above all else. The talent, drive, work ethic and values they possess can be seen in the unmatched quality of the cabinets they design, build, install and then stand behind. The De Hooghs brothers prove that every day is another day to be better than you ever were before.
After incorporating in 2009, the brothers became co-owners of G&E Cabinetry, Inc. and have since focused on making cabinets available to people of all walks of life, including the everyday Joe. While relying on the old tools and techniques that make them true craftsmen, Gered and Evan have invested in state-of-the-art machinery, including a dust collection system, sanding booth, finishing booth and storage area, which have allowed them to increase productivity and precision, reduce waste and lead times and increasing employee safety. From start to finish, your cabinets will be created in our facilities to our exacting standards. Rest assured, your expectations will be met and, wherever possible, exceeded.
The gifted Steve Coulander joined the G&E team in 2013. He is a professional at every level and an absolute master in the finishing booth, proving himself to be a valuable asset to the company. G&E Cabinetry, Inc. has since added additional employees, currently making them a 5-man operation.
In 2017, G&E completed construction on a new 12,000 square foot facility located on Highway 18 in Sheldon, Iowa. They are pleased to have a 1200 square foot showroom, complete with offices, from where they are able to give their valued clients the individual attention they deserve as they help them design and build the cabinetry that will bring their homes to life.
You see, the De Hooghs brothers know what it's like to have a dream and see it through, and they'd love to have the opportunity to make that happen for you, too!
After the new facility was constructed, a 4th employee, Chris Kuperus, was hired to fill a growing need in shop labor, assembly, and installations. His construction experience and work ethic are a big addition, and it allows demanding schedules to continue to be met.
2020 Marked 20 years in business
GET DESIGNS & ESTIMATES!
—
1969 Park Street
Sheldon, Iowa 51201

Monday - Thursday
7am - 5pm
Friday
7am - 4pm
Saturday
8am - 12pm
Closed Sunday